L'Oréal total color preview kit
these are design proposals for L'Oréal's total color preview kits. total color is a shampoo and conditioner line for color treated hair.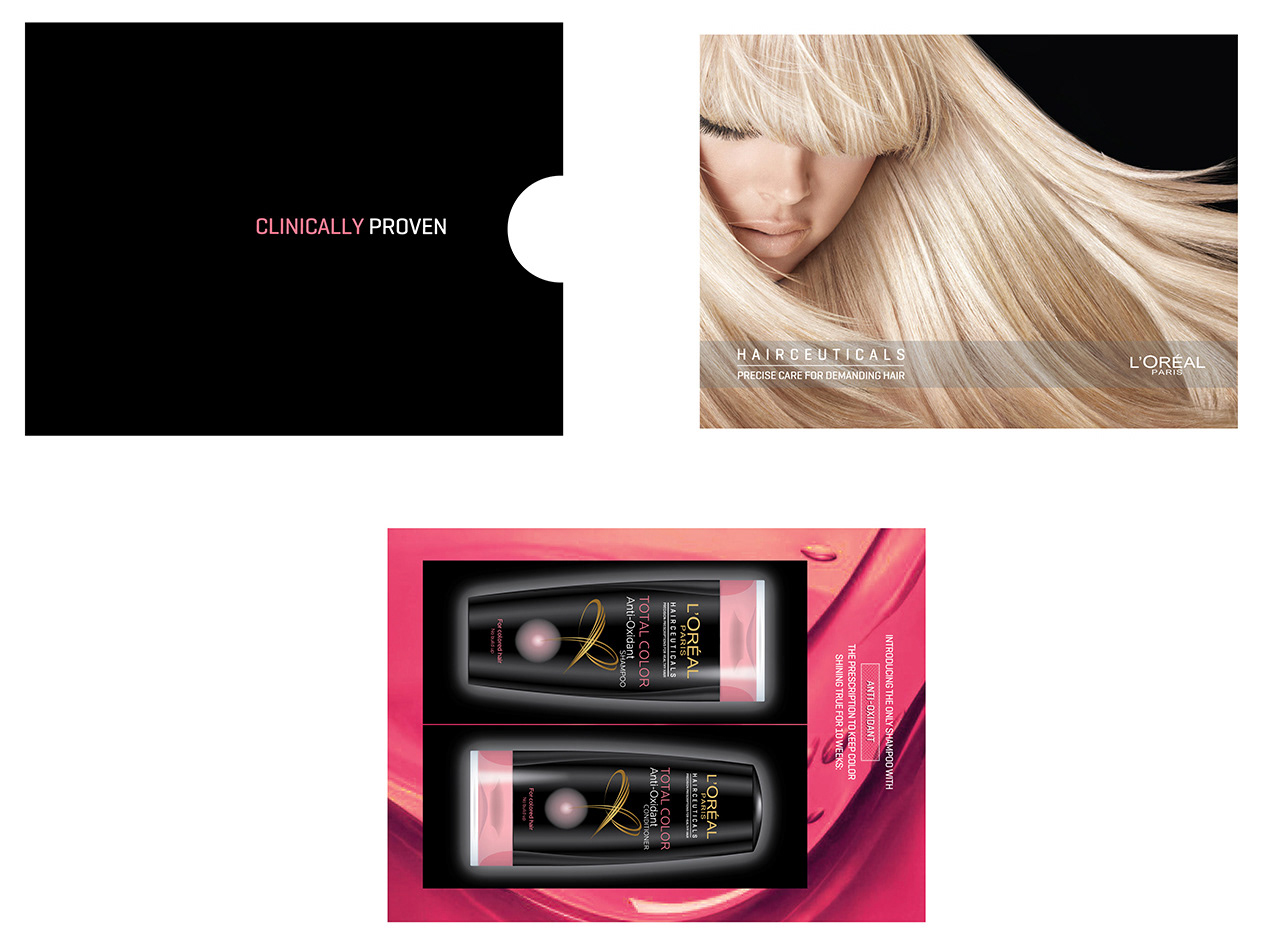 card with protective sleeve and sample packets adhered to the back.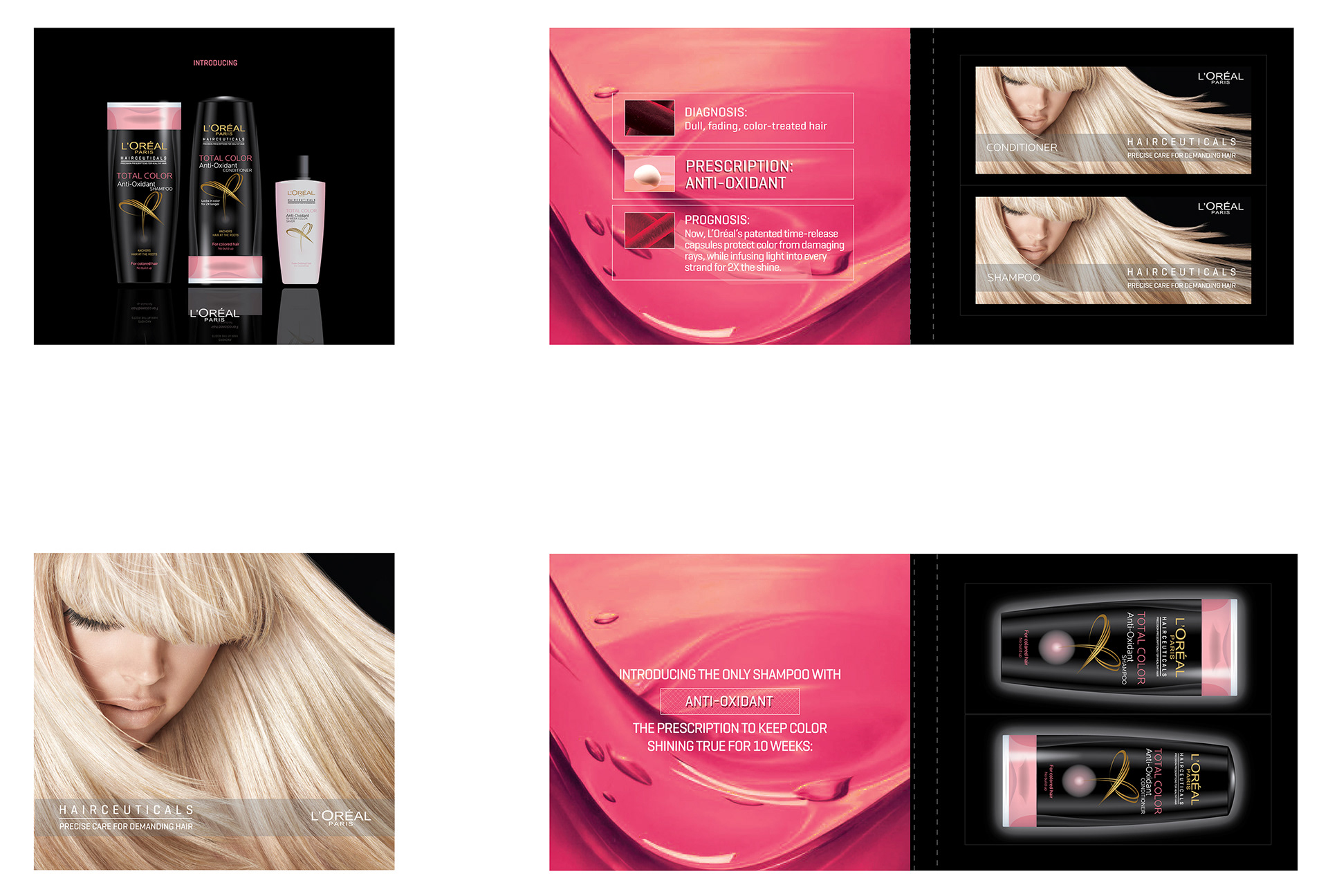 folded card with sample packets inside. the packets shown are rectangular or die cut.
box with hinged top and sample bottles inside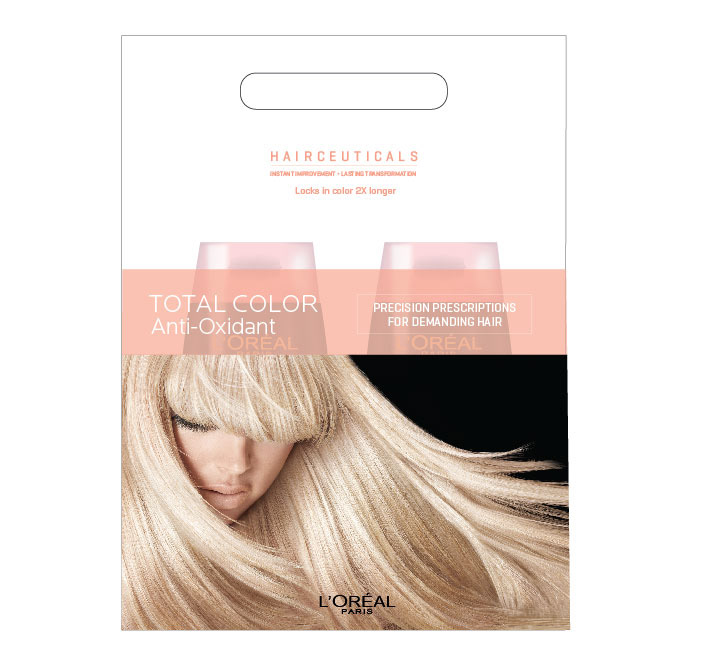 vellum bag with sample bottles